Empower Yourself for a Change
29 August 2019, 8.45am – 5.30pm
Changes at work can seem daunting and undesirable, but actually be fantastic opportunities!
Are you ready to embrace change?
In the movie "The Pursuit of Happiness", Chris Gardner (played by Will Smith) is a hardworking, caring and loving father who struggles financially to provide for his family. When his wife leaves him, he becomes homeless and with his young son and learns quickly that life will sometimes be tough and humiliating.  However, being poor does not stop him from believing that success depends not on fate or luck but solely on his efforts.  This is the story of a man who loses everything, but eventually gains everything.
Change is inevitable in life and at work. Most people do not know how to embrace changes at work, let alone empower themselves to navigate negative changes. This workshop will help you push past whatever limits you and unleash your abilities and talents to achieve your full potential, align your dreams with organisational goals, and live the life you desire.
Course Objective
Tap into your internal processes and know yourself so that you can anticipate, prepare and respond effectively to organisational changes
Tap into values and beliefs and internal processes to align your personal goals with organisational goals to avoid conflicts
Tap into linguistic patterns and proven methods to anticipate, prepare and respond effectively to organisational changes
Course Outline
The Art of Self-Awareness 
"Know thyself" is not a narcissistic pursuit but a realisation of who you really are. It is vital in creating positive changes in your personal life and work environment.
Know your values and beliefs and how they motivate you
Know your MBTI and other built-in internal processes
Your neurology and your preferred internal representation
The Art of Effective Communication
Failure to communicate often leads to conflict which can be detrimental in personal and workplace relationships.
Sensory acuity and instant rapport-building skills
Cause and effect in mindset change
Reframing techniques
The agreement frame
The Art of Persuasive Language
Persuasive language is a very powerful influencing tool and is often used to sell a product, a service or a new idea.
Becoming a good listener
Utilising powerful questioning skills
Using hierarchy of ideas in conflicts and mediation
Storytelling
The 5-Step Process to Achieving Results – Everytime!
Learn the 5-step process to achieving results with any goal
Highlights
Learn how to embrace change in your personal and professional life
Discover how to turn negative changes into great opportunities
Gain a better understanding of yourself
Improve your communication and interpersonal skills
Unlock your full potential and achieve your life goals
Who Should Attend
Working professionals across all industries
Trainer's Profile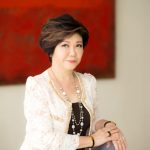 Suzenne Zheng
Master Trainer and Founder of First Impressions Image International™
Suzenne heads a team of 20 fully certified coaches and image consultants in Singapore, specializing in personal branding, communications, image and etiquette management courses and workshops both in the ministries, corporate companies and schools.
Besides being a certified professional image professional, Suzenne is also a certified ACC coach (Associated Certified Coach) with ICF (International Coaching Federation).  She also is a master practitioner in NLP (Neuro-Linguistic Programming).
Suzenne is also the author of 2 books, "Image Quotient" and "From Lambs to Lions".
Register Now
Group Fee: S$ 529.65 / person
(for group registrations of 2 or more)
Regular Fee: S$ 636.65
All fees include 7% GST, documentation, refreshments & lunch