Achieve Greater Success at Work Using Positive Psychology
28 May 2019, 8.45am – 5.30pm
"How can I achieve greater success at work using positive psychology?"
Learn the power of positive psychology to capitalize on our potential and increase our value-add at work.
Achieve greater success using the 3R approach: refocus, reframe, rejuvenate.
We become happier when we refocus on the positive aspects of work.  We build resilience by reframing challenges. We build greater teamwork by recharging our working relationship.
Objectives
The objective of this workshop is to provide a structured approach to rejuvenate yourself at work.
During the workshop, you will:
Learn to flourish at work using the five elements of positive psychology
Apply techniques to manage stress and be happier at work
Acquire new strategy to increase your value-add at work
Enhance teamwork and relationship at work
Course Outline
Power Of Positive Psychology
Discover what is preventing you from achieving your potential
Energize yourself by using five elements of positive psychology
Boost Positive Emotions
Practical techniques to increase your positive emotions and happiness
Tips to strengthen your mental resilience to overcome work challenges
Increase Engagement At Work
Effective approach to rejuvenate your passion at work
Deploy your strengths and increase your value-add
Enhance Working Relationship
Adopt practical ways to build good working relationship
Practice positive communication to build trust and understanding
Rediscover Meaning Of Work And Accomplish More
Discover the purpose and impact of your work
Be energized by having sense of accomplishment at work
Methodology
The workshop is designed to deliver maximum result through experiential learning, case studies, group discussions, self-reflection and translation into actual action plan that can be applied immediately at work.
Who Should Attend
Everyone who wants to have more positive energy to achieve greater success at work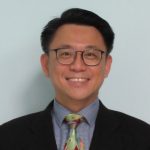 Koh Thong Joo
Koh Thong Joo is a business practitioner with more than 23 years of industry experience working in MNCs Statutory Boards, SMEs, Public Listed Companies and Corporate Training Companies.
During his career, he has spearheaded various portfolios including sales & marketing, business development, strategic planning and corporate training.
Thong Joo holds certification in Master of Science (Industrial/Organizational Psychology & HR Management) by City University of New York, MarketCulture Market Responsiveness IndexTM (MRI), Diploma in Adult and Continuing Education (DACE), Advanced Certificate in Training and Assessment (ACTA), Certificate of Business Chinese, Certified Practitioner Of Neuro-Linguisitic Programming® (NLP), Certification as a Human Behavior Analyst (DISC Profiling), Silva Method and Business Coaching.
He specialises in providing training in sales, managerial and leadership skills, applied psychology, presentation skills, creative problem solving and service excellence.  He has conducted numerous training in Singapore, Malaysia, Brunei, Thailand, and China.
Register Now
Early Bird Fee: S$ 529.65
(until 28 February 2019)
Regular Fee: S$ 636.65
All fees include 7% GST, documentation, refreshments & lunch