Negotiating for Success (3 July 2019)
Negotiating for Success
3 July 2019, 8.45am – 5.30pm
Negotiation is something we engage in everyday, whether consciously or otherwise. Defined simply, it is a form of communication to help settle arguments or issues to satisfactory benefits. Yet negotiation is often one of the most neglected life skills that people tend to forget.  Today's corporate environment demands us to use negotiation with tact and diplomacy. Whether negotiation is used to close a sales pitch, resolve conflict, achieve persuasion, or simply to improve damaged relationships, it is a skill that will empower your working life positively.
This course is designed for professionals who want to learn how better they can use negotiation to improve the quality of their work. It will help participants understand the importance of negotiation in their work. It will also harness specific negotiation techniques and apply them effectively in different situations. Participants will also benefit from experiential active learning and understand the characteristics of well-executed negotiations in specific work scenarios.
Objectives
Identify your personal negotiation style
Understand common mistakes made when negotiating
Learn how to deal with different types of negotiations
Recognize and exploit negotiating opportunities
Use negotiation tactics and strategies
Use negotiation as a conflict management tool
Learn how to read non-verbal behaviors when negotiating
Understand cross-cultural differences when negotiating
Strategies to handle ploys, gambits and dirty tricks
Course Outline
Getting What You Want
The fundamentals of negotiation
Overcoming personal negotiation roadblocks
Negotiation Stance Inventory
Distributive and Integrative negotiation
Why negotiate?
Issues vs. objectives
Positional and interest-based negotiation
The four sins of negotiation
Fixed-pie perceptions
Preparing to negotiate
Understanding needs and perspectives
The Negotiating Environment
Predict typical negotiating opportunities
Sharing and expanding the negotiation pie
Understanding risk propensity
Assessing the other party
Understand negotiation styles
Negotiation Scenarios
Positional negotiation versus interests negotiation
Exploring options
The mixed-motive model
Knowing your BATNA
Dealing with aggressive opponents
Negotiation Strategies
Slicing the pie- Distributive negotiation
Expanding the pie- Integrative negotiation for a win-win
Strategies for a win-win outcome
Understanding cross-cultural differences when negotiating
Using non-verbal communication strategies
Some dirty tricks to play
Methodology
Learning the basic tricks to negotiate is only half the battle won. Apart from conceptual lecturing, this course will incorporate interactive games, realistic role-plays and active learning processes to further strengthen the learning. Participants will also be engaged in interesting case studies and examples from which they can pick up effective negotiation tips.
Who Should Attend
This course is designed for Executives, Managers, Sales Professionals, Real Estate Agents, Customer Service Representatives, Teachers and Executive Assistants who want to achieve greater job efficiency without compromising on their existing positions.
Speaker's Profile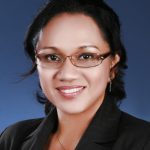 Caroline Josephine Dawson
Caroline Josephine Dawson has more than 18 years of invaluable experience as an Editor of lifestyle and technical publications and 15 years teaching business management, environmental and soft-skills communication.
She holds a Master of Arts in Mass Communication from NTU (Singapore) and has attained the Diploma in Teaching English to Speakers of Other Languages (TESOL) certification through the London Teacher Training College and also teaches English as a foreign language. Caroline is also an MBTI®, DISC Accredited Administrator, Enneagram and Lumina Spark/Emotion practitioner and she has administered the tools to top level managers and supervisors on managing their leadership styles and team members. She is currently pursuing her doctorate studies in Business Administration through a Paris-based business school.
Her many opportunities in working with the public and private sectors around the world has enhanced her training experience. Participants of her training workshops attest to her motivational, instructional and highly experiential training methodology that have helped them in their workplace business management. Caroline has trained operational, supervisory and managerial staff from various organisations.
Testimonials
Ms Caroline gave a very nice talk and made the class laugh with a fun topic.
Celine Ong Hwei Li
, Executive, Ministry of Defence
I enjoyed Caroline's presentation. She is an experienced speaker & trainer!
Judy Chua
, Secretary, Republic of Singapore Air Force
Caroline is good, quite informative and fun entertaining.
Hariati Samuri
, Personal Assistant, Ministry of the Environment and Water Resources
Ms Caroline is a very awesome speaker. She was very clear and informative. Easy to understand.
Tan Sinye
, Admin Executive, Ministry of Defence
Ms Caroline is a fantastic speaker. Engaging and able to bring all participants to attention.
Mary Tan
, Personal Assistant, Ministry of Manpower
Very interesting speaker with good real life examples.
Susie Ong
, Personal Assistant, Ministry of Manpower
Caroline Dawson is awesome. She is dynamic and humourous.
Veronica Wong
, Personal Assistant, National Environment Agency
Register Now
Group Fee: S$ 529.65 / person
(for group registrations of 2 or more)
Regular Fee: S$ 636.65
All fees include 7% GST, documentation, refreshments & lunch